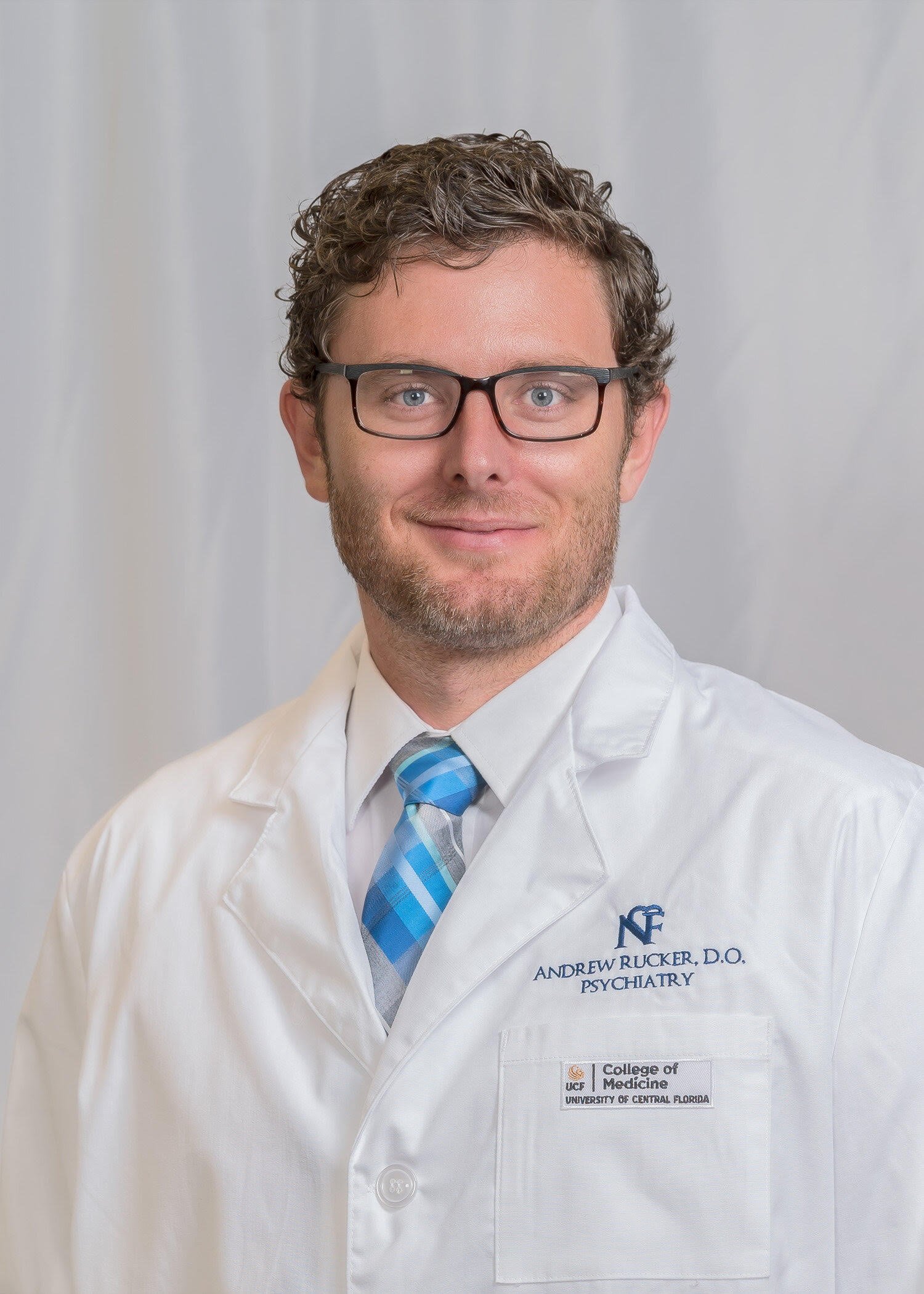 Dr. Andrew C Rucker, DO
Psychiatrist
Andrew Rucker is dedicated to providing the best possible care. He has been practicing medicine since
2017. He focuses on the mental health needs of children, adolescents, and college-age. Along with these
goals, he strives to provide care in a comfortable and relaxing environment.
Dr. Rucker graduated from Lincoln Memorial University. He completed his Psychiatry residency at the University of Central Florida College of Medicine and child and adolescent fellowship at the University of Florida – Jacksonville.
In his free time, Dr. Rucker enjoys baseball, playing basketball, and working out.